Growing and canning your own produce is a rewarding experience that not only saves you money but also allows you to enjoy fresh, healthy food all year round. One great vegetable to grow in your garden is banana peppers. These sweet and mild peppers are versatile and add flavor to many dishes. In this post, we will teach you how to grow sweet banana peppers, how to can or preserve them, and provide you with a delicious recipe to use them in.
Growing Sweet Banana Peppers
Growing sweet banana peppers is easy and rewarding. These peppers thrive in warm climates and need full sun and well-draining soil. You can start seeds indoors six to eight weeks before the last frost date, or you can direct sow seeds after the danger of frost has passed.
You should water the plants regularly and fertilize them every two weeks with a balanced fertilizer. When the peppers are about 3 inches long and have turned from green to yellow, they are ready to be picked. You can harvest them all at once or pluck them individually as needed.
Canning Sweet Banana Peppers
Once you have harvested your sweet banana peppers, you can preserve them by canning. Canning is a great way to extend the shelf life of your produce and enjoy it throughout the year. Here is how to can sweet banana peppers:
Ingredients:
– 2 lbs sweet banana peppers
– 1 cup water
– 1 cup vinegar
– 1 tbsp salt
– 2 cloves garlic, crushed
– 2 tbsp sugar
Instructions:
1. Wash the peppers and remove the stems.
2. Slice the peppers into rings or leave them whole, depending on your preference.
3. In a large pot, combine the water, vinegar, salt, garlic, and sugar. Bring the mixture to a boil.
4. Pack the peppers into sterilized jars.
5. Pour the hot vinegar mixture over the peppers, leaving 1/2 inch of headspace.
6. Remove air bubbles and adjust the headspace if necessary.
7. Wipe the jar rims and seal the jars with sterilized lids and bands.
8. Process the jars in a boiling water bath for 10 minutes.
9. Remove the jars from the water bath and let them cool on a wire rack. Check the seals, and store any unsealed jars in the refrigerator.
Using Sweet Banana Peppers
Now that you have grown and canned your sweet banana peppers, it's time to use them in a delicious recipe. Here is a simple and delicious recipe for sweet banana pepper poppers:
Ingredients:
– 12 sweet banana peppers
– 1/2 cup cream cheese, softened
– 1/2 cup shredded cheddar cheese
– 2 cloves garlic, minced
– 1/4 tsp salt
– 1/4 tsp black pepper
– 1/4 cup bread crumbs
Instructions:
1. Preheat the oven to 375 degrees F.
2. Cut the tops off the peppers and remove the seeds and membranes.
3. In a bowl, combine the cream cheese, cheddar cheese, garlic, salt, and black pepper.
4. Stuff the peppers with the cheese mixture and sprinkle the bread crumbs on top.
5. Place the peppers on a baking sheet and bake for 15-20 minutes, or until the peppers are tender and the bread crumbs are golden brown.
6. Let the poppers cool for a few minutes before serving.
Conclusion
Growing and canning your own sweet banana peppers is a great way to save money, enjoy healthy food, and extend the harvest season. With these simple steps, you can grow, can, and use your sweet banana peppers in a delicious recipe that your family and friends will love. So go ahead and give it a try, and enjoy the fruits of your labor!
If you are looking for This is the easiest pickled banana peppers recipe. These are the best you've came to the right web. We have 35 Pictures about This is the easiest pickled banana peppers recipe. These are the best like Quick Pickled Banana Peppers – Peas and Crayons, EASY PICKLED BANANA PEPPERS | The Country Cook and also EASY PICKLED BANANA PEPPERS | The Country Cook. Here it is:
This Is The Easiest Pickled Banana Peppers Recipe. These Are The Best
www.pinterest.ca
banana peppers pickled recipes recipe easiest these easy savoringthegood dinner sweet stuffed choose board
How To Preserve Sweet Banana Peppers (with Pictures) – WikiHow
www.wikihow.com
The 25+ Best Sweet Banana Peppers Ideas On Pinterest | Pickled Peppers
www.pinterest.com.au
banana sweet peppers pepper recipe gardenweb pickling canning hot forums2
Stuffed Banana Peppers | Edible Sarasota
ediblesarasota.ediblecommunities.com
banana peppers stuffed recipes recipe
Stuffed Banana Peppers | StarKist
starkist.com
banana peppers stuffed recipes recipe starkist
Italian Pickled Banana Peppers Recipe – Food.com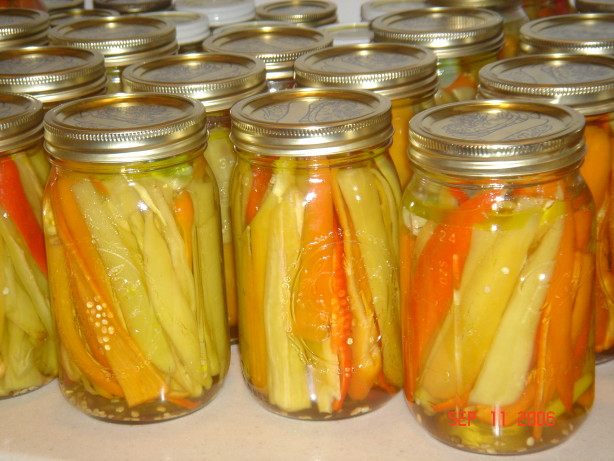 www.food.com
peppers banana pickled italian recipe recipes pepper food canning hot sweet hungarian
EASY PICKLED BANANA PEPPERS | Recipe | Stuffed Banana Peppers, Pickled
www.pinterest.co.uk
pickled thecountrycook stuffed pickling vinegar sugar simple
Pickled Banana Peppers | The Adventure Bite | Stuffed Banana Peppers
www.pinterest.com
pickled theadventurebite pickle
How To Grow Sweet Banana Peppers * The Homesteading Hippy
thehomesteadinghippy.com
banana sweet peppers grow also pepper helping sources relieve fiber help good
Quick Pickled Banana Peppers – Peas And Crayons
peasandcrayons.com
banana peppers pickled recipe quick easy pepper refrigerator recipes store pickle canning skip own make these peasandcrayons peasy zesty choose
Easy Pickled Banana Peppers – The Country Cook
www.thecountrycook.net
pickled banana peppers easy recipe pepper pickle hot canning rings pickling make pickles enjoy thecountrycook cook country butter bread docs
Pin On Canning
www.pinterest.com
banana canning pepper rings peppers crunchy recipes recipe food sweet hot everyday stuff other preserving stuffed visit pickled choose board
Canning Granny: Pickled Banana Peppers
canninggranny.blogspot.com
pickled peppers banana pepper canning hot recipe granny recipes rings jars canned pickling vinegar mixture filling brine ladled into choose
Spicy Stuffed Banana Peppers Recipe: How To Make It
www.tasteofhome.com
peppers tasteofhome quinoa sometimes tricky
How To Preserve Sweet Banana Peppers (with Pictures) – WikiHow
www.wikihow.com
CANNING BANANA PEPPERS | How-To Can/Preserve Banana Peppers – YouTube
www.pinterest.com
peppers preserve preserves
EASY PICKLED BANANA PEPPERS | The Country Cook
www.thecountrycook.net
pickled thecountrycook canning pickling
Bacon And Eggs : Sweet (and Spicy) Banana Peppers
baconandeggs-scifichick.blogspot.com
peppers spicy banana sweet sub shops bacon eggs
How To Preserve Sweet Banana Peppers (with Pictures) – WikiHow
www.wikihow.com
peppers preserve
Sweet Banana Pepper: Sweet, Mild, High-Yield
bonnieplants.com
banana pepper sweet peppers mild garden plant yellow chilli plants red mature fruit selections 1941 recognition won since america ever
Pickled Sweet Banana Peppers | Veggie Gardener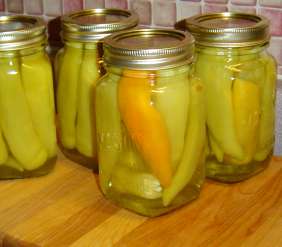 www.veggiegardener.com
peppers pickled banana canning hungarian sweet recipe hot recipes pepper canned whole yellow pickling lra
Homesteading: Canning Sweet Banana Peppers-Subway Style | Stuffed
www.pinterest.com
banana peppers canning sweet subway recipes pepper pickled style homesteading choose board rings
How To Preserve Sweet Banana Peppers (with Pictures) – WikiHow
www.wikihow.com
peppers
Joe's Sweet Pickled Banana Peppers Recipe – Food.com | Recipe | Pickled
www.pinterest.com
pickled canning canned snack
How To Pickle Banana Peppers | The Adventure Bite
theadventurebite.com
peppers pickled pickle pickles theadventurebite pickling canning vinegary
Pickled Sweet Peppers Recipe | Taste Of Home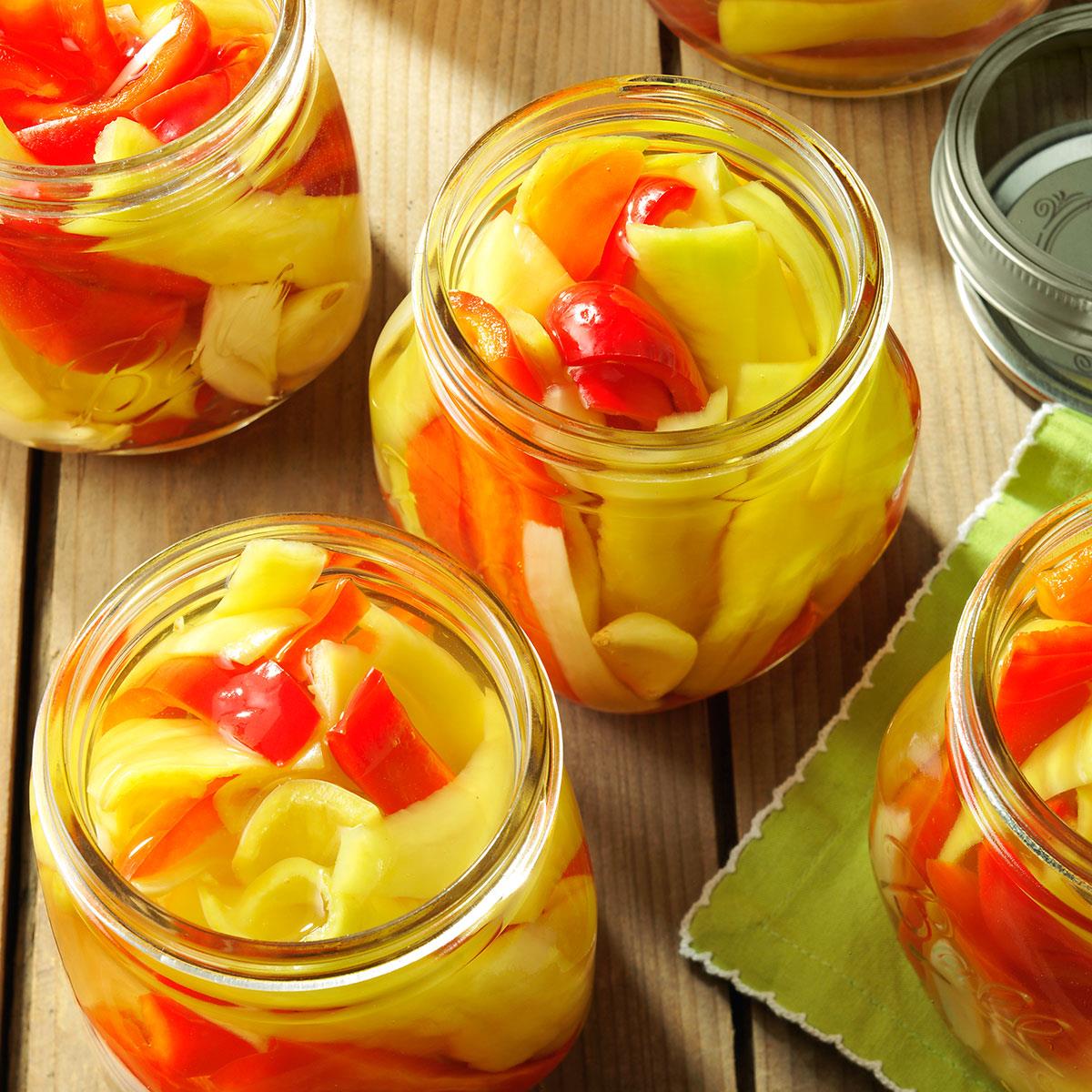 www.tasteofhome.com
peppers pickled sweet recipe recipes taste spicy banana canning red canned jar tasteofhome long types rms 3bc pickles vegetables yellow
Wonderful Sweet Banana Peppers – Growing A Sense Of Security Naturally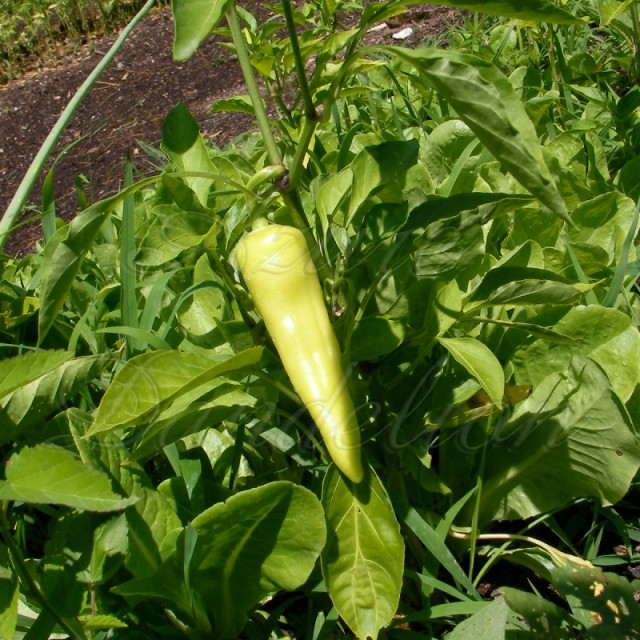 www.azuredandelion.com
Sweet Pickled Banana Peppers Recipe – Food.com | Recipe | Recipes With
www.pinterest.com
pickled
How To Preserve Sweet Banana Peppers (with Pictures) – WikiHow
www.wikihow.com
Nalls' Kitchen: Stuffed Sweet Banana Peppers
cropsharerecipes.blogspot.com
peppers banana sweet stuffed nalls kitchen
How To Pickle Banana Peppers The Right Way | Stuffed Banana Peppers
www.pinterest.com.au
banana peppers pickled pickle canning sweet savingdollarsandsense stuffed recipe canned recipes way right vinegar hot pepper 2010 pickling whole choose
This Is The Easiest Pickled Banana Peppers Recipe. These Are The Best
www.pinterest.com
pickled savoringthegood
EASY PICKLED BANANA PEPPERS | Recipe | Stuffed Banana Peppers, Pickled
www.pinterest.com
peppers pickled thecountrycook canned beginners pickles
Tangy & Delicious Stuffed Banana Peppers Recipe » MID'S
midssauce.com
tangy
Bacon And Eggs : Sweet (and Spicy) Banana Peppers
baconandeggs-scifichick.blogspot.com
banana peppers sweet pickled eggs bacon pepper pints
How to grow sweet banana peppers * the homesteading hippy. Pickled peppers banana pepper canning hot recipe granny recipes rings jars canned pickling vinegar mixture filling brine ladled into choose. Banana peppers pickled pickle canning sweet savingdollarsandsense stuffed recipe canned recipes way right vinegar hot pepper 2010 pickling whole choose