Y'all, let me tell you about how I turned some leftover meatloaf into a whole new meal that had my taste buds jumpin'! I know some folks turn their nose up at leftover meat, but not me – I see it as an opportunity to get creative in the kitchen.
Grilled Leftover Meatloaf Sandwich
Now, some leftover meatloaf can be a little dry, but don't worry – the grill will add some extra moisture and flavor to this sandwich.
First things first, you'll need to slice your leftover meatloaf into about 1/2-inch thick pieces. Then, heat up your grill (or a grill pan if you don't have access to an outdoor grill).
While the grill is heating up, get your bread ready. I used some thick-cut sourdough bread – trust me, you want a sturdy bread that can hold up to all the juicy goodness of the meatloaf.
Once the grill is hot, place your meatloaf slices directly on the grates. Grill for about 2-3 minutes per side, or until you see some nice grill marks and the meat is heated through.
While the meatloaf is grilling, you can prepare any additional toppings you'd like to add to your sandwich. I kept it simple and just added some sliced red onion and a few leaves of lettuce.
Once the meatloaf is done grilling, it's time to assemble the sandwich. Start with your bread, add on your grilled meatloaf slices, and then top with your desired toppings.
But wait, there's more! To take this sandwich to the next level, I whipped up a quick aioli sauce. Here's what I used:
1/2 cup mayonnaise
1 tablespoon dijon mustard
1 tablespoon honey
1 tablespoon apple cider vinegar
Pinch of salt and pepper
Mix all of the ingredients together in a small bowl, and then spread onto the top slice of your bread. Trust me, this aioli sauce takes this sandwich to a whole new level.
Leftover Meatloaf Casserole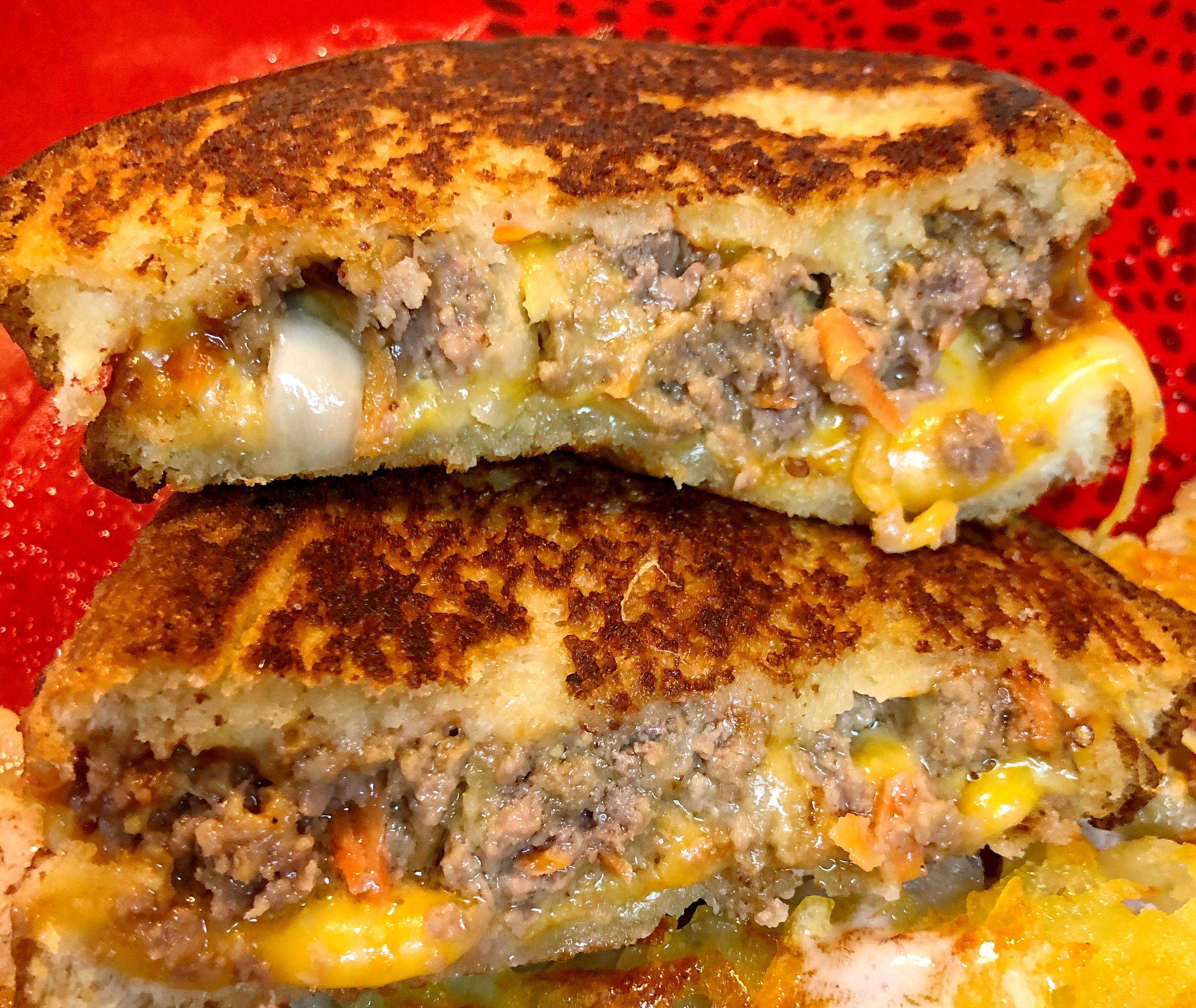 Now, if you're not in the mood for a sandwich, there's another delicious way to use up that leftover meatloaf – in a casserole!
For this recipe, you'll need:
Leftover meatloaf (about 2 cups worth)
1 can of cream of mushroom soup
1/2 cup milk
1 cup frozen mixed vegetables
1 cup shredded cheddar cheese
1/2 teaspoon garlic powder
Salt and pepper to taste
Start by preheating your oven to 375 degrees F. Then, chop your leftover meatloaf into small pieces and spread it evenly in the bottom of a 9×13 inch baking dish. Next, sprinkle your frozen mixed vegetables on top of the meatloaf.
In a mixing bowl, combine your cream of mushroom soup, milk, garlic powder, salt, and pepper. Whisk everything together until smooth. Pour this mixture over the meatloaf and veggies in your baking dish.
Next, sprinkle your shredded cheddar cheese on top of everything. Cover the dish with aluminum foil and bake in the preheated oven for 25 minutes.
After 25 minutes, remove the foil and continue baking for an additional 10-15 minutes, or until the cheese is melted and starts to brown.
Let the casserole cool for a few minutes before serving. This is a perfect meal to make on a busy weeknight – it's easy, filling, and delicious.
So there you have it – two delicious ways to use up that leftover meatloaf. Don't let it go to waste, y'all! Get creative in the kitchen and make something tasty.