What's good, ya'll? Today, I've got a recipe that'll have your taste buds singin'! We're talkin' banana peppers, ya'll! I don't know about you, but I love me some banana peppers. And guess what? I found not one, but two dope recipes featuring these bad boys!
Low Carb Stuffed Banana Peppers
First up, we've got some low carb stuffed banana peppers. You know ya girl loves low carb options. Let's get to it!
Ingredients:
8 large banana peppers
1 lb. ground beef
1 cup cooked cauliflower rice
1/2 cup shredded cheddar cheese
1/4 cup diced onion
1/4 cup diced green bell pepper
1/4 cup diced red bell pepper
1/4 cup tomato sauce
2 cloves garlic, minced
2 tsp chili powder
1 tsp cumin
1 tsp smoked paprika
1/4 tsp garlic powder
1/4 tsp onion powder
1/4 tsp salt
1/4 tsp black pepper
Instructions:
Preheat oven to 375 F.
Cut the tops off of the banana peppers and remove the seeds and membranes from inside.
In a skillet over medium heat, cook the ground beef until browned. Drain any excess grease.
Add the cauliflower rice, onion, bell peppers, garlic, and spices to the skillet. Cook for an additional 5 minutes.
Stir in the tomato sauce and shredded cheddar cheese.
Stuff the mixture into the banana peppers and place them in a baking dish.
Bake for 25-30 minutes, or until the peppers are soft and the filling is hot.
Banana Pepper Recipes: Uber-Tasty Entries
Next up, we've got a collection of 15 banana pepper recipes that'll have you droolin'! From appetizers to main dishes, we've got it all.
1. Banana Pepper Poppers
These poppers are stuffed with a mixture of cream cheese, cheddar cheese, and bacon. Need we say more?
2. Banana Pepper and Onion Grilled Cheese
Add some banana peppers and caramelized onions to your grilled cheese for a twist on a classic.
3. Plum and Banana Pepper BBQ Sauce
Add some heat to your BBQ sauce with banana peppers.
4. Banana Pepper and Sausage Frittata
This breakfast dish features banana peppers and sausage for a savory start to your day.
5. Banana Pepper and Chicken Stir-Fry
Add some crunch to your stir-fry with banana peppers.
6. Banana Pepper and Cheese Stuffed Bread
Stuff bread with banana peppers, cheese, and salami for a filling appetizer.
7. Banana Pepper and Olive Salad
This salad features banana peppers, olives, and Feta cheese for a Mediterranean twist.
8. Creamy Banana Pepper and Beef Casserole
This casserole features banana peppers, ground beef, and cream cheese for a comforting dinner.
9. Banana Pepper and Shrimp Linguine
Add some spice to your pasta with banana peppers and shrimp.
10. Banana Pepper Tart
This tart features banana peppers, goat cheese, and thyme. Perfect for a fancy appetizer.
11. Banana Pepper and Sausage Pizza
Add some heat to your pizza with banana peppers and sausage.
12. Banana Pepper and Jalapeno Dip
This dip features banana peppers and jalapenos for an extra kick.
13. Banana Pepper and Pesto Grilled Cheese
Add some pesto and banana peppers to your grilled cheese for a gourmet twist.
14. Banana Pepper and Beef Tacos
Add some crunch to your tacos with banana peppers.
15. Banana Pepper Mustard
This tangy mustard features banana peppers and can be used as a dip or spread.
That's it for today, ya'll! Let us know which recipe you're gonna try first in the comments below.
If you are looking for Banana Pepper Pizza ~ My Man's Recipe | Stuffed peppers, Stuffed banana you've came to the right page. We have 35 Pics about Banana Pepper Pizza ~ My Man's Recipe | Stuffed peppers, Stuffed banana like Banana pepper recipes: 15 uber-tasty entries, Buffalo Chicken Banana Peppers – Taste of the South and also Pin on Canning and Preserving. Here it is:
Banana Pepper Pizza ~ My Man's Recipe | Stuffed Peppers, Stuffed Banana
www.pinterest.com
twitchetts
Easy Pickled Banana Peppers – The Country Cook
www.thecountrycook.net
pickled thecountrycook pickles
Delicious Stuffed Banana Peppers So Tasty – Best Recipes Around The World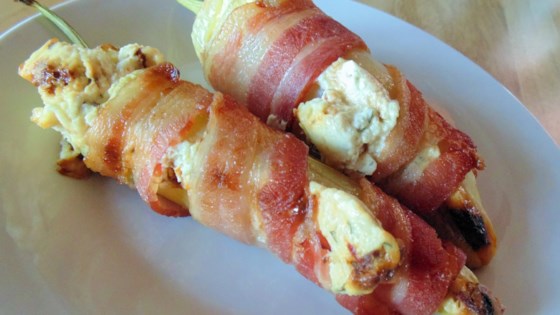 accaglobals.blogspot.com
Stuffed Banana Peppers | RealCajunRecipes.com: La Cuisine De Maw Maw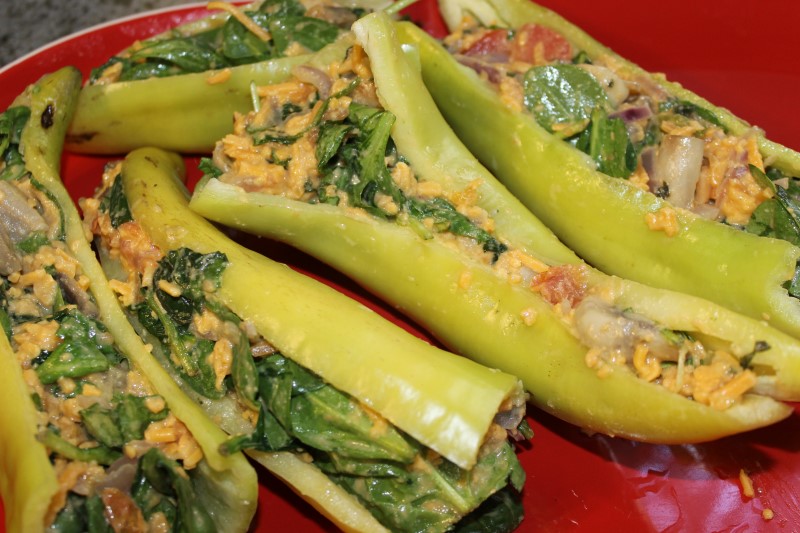 www.realcajunrecipes.com
peppers realcajunrecipes
Banana Peppers: Nutrition Data, Where Found And 43 Recipes
recipeland.com
banana peppers nutrition
EASY PICKLED BANANA PEPPERS – The Country Cook
www.thecountrycook.net
peppers pickled thecountrycook cook pickles pickling need vinegar
Stuffed Banana Peppers | Recipes With Banana Peppers, Stuffed Peppers
www.pinterest.co.uk
Water Bath Canning Banana Peppers – Sow Many Plants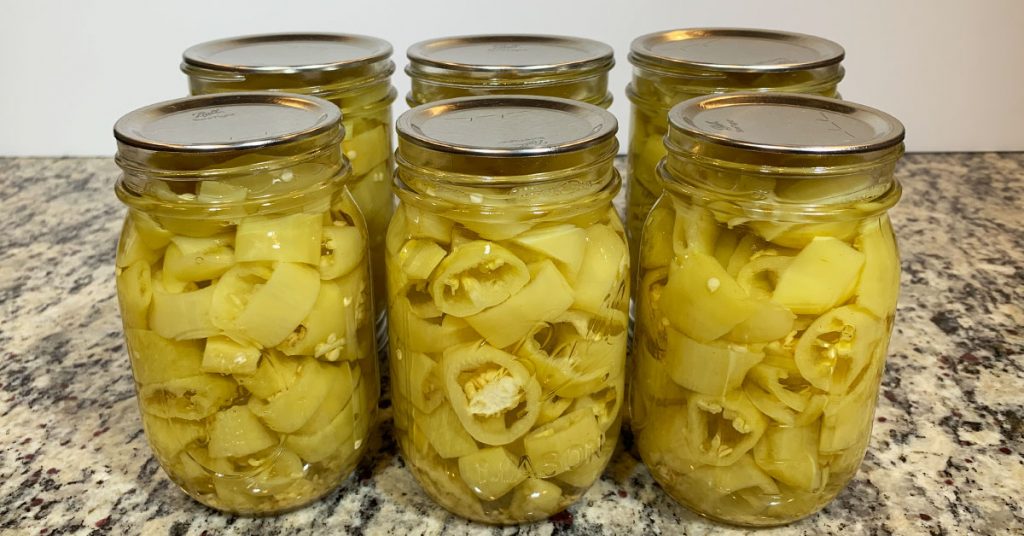 sowmanyplants.com
Stuffed Hot Banana Peppers Recipe By Angela.walston – Cookpad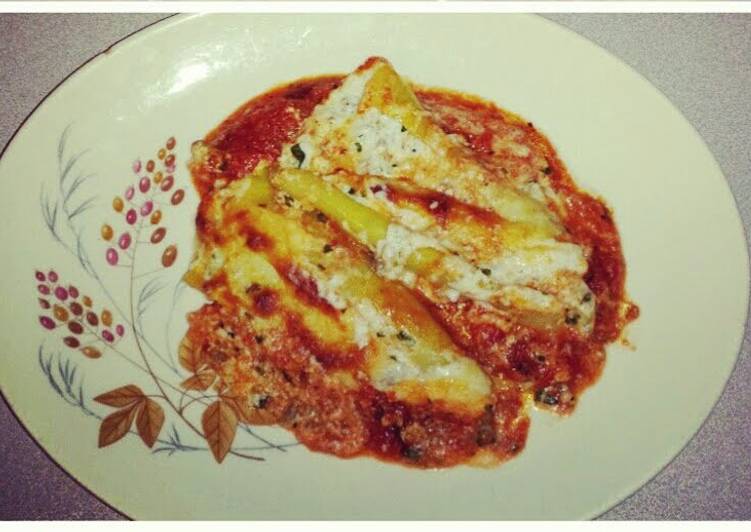 cookpad.com
banana peppers stuffed hot recipe recipes
Lacie's Pickled Banana Peppers! – SBCanning.com – Homemade Canning Recipes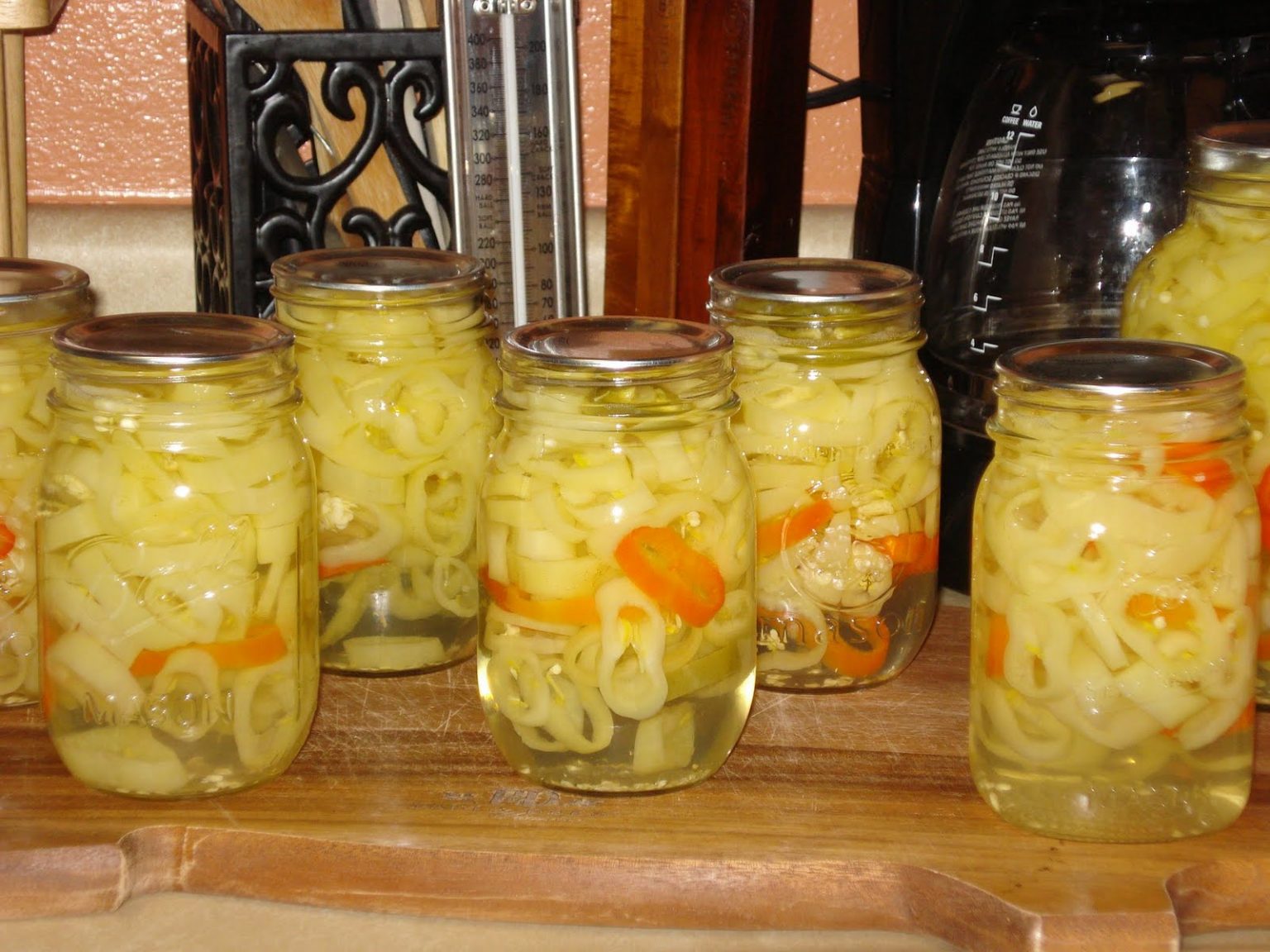 www.sbcanning.com
pickled canning lacie sbcanning
Stuffed Banana Peppers – Chili Pepper Madness
www.chilipeppermadness.com
peppers stuffed banana cheese recipe minutes shredded mixture each then into seasoned beef spoon next recipes
Banana Pepper Recipes: 15 Uber-tasty Entries
cookingchew.com
banana
Buffalo Chicken Banana Peppers – Taste Of The South
www.tasteofthesouthmagazine.com
banana peppers chicken stuffed buffalo pepper recipes appetizer hot recipe heat turn any perfect roasted tasteofthesouthmagazine
Easy Pickled Banana Peppers – The Country Cook
www.thecountrycook.net
banana peppers pickled easy pickling hot whole
Banana Peppers Galore! (Low Carb Stuffed Banana Peppers) – My Sh*tty
my-shittykitchen.blogspot.com
peppers banana stuffed sh tty kitchen cheesy meaty melty pass who
Banana Pepper Recipes: 15 Uber-tasty Entries
cookingchew.com
tasty cookingchew
Cheesy Sausage Stuffed Banana Peppers – Mrs Happy Homemaker
www.mrshappyhomemaker.com
banana peppers stuffed sausage recipes easy cheesy recipe pepper they incredibly also yummly yes really good mrshappyhomemaker southernbite
Stuffed Banana Peppers With Hot Sausage – No Bun Please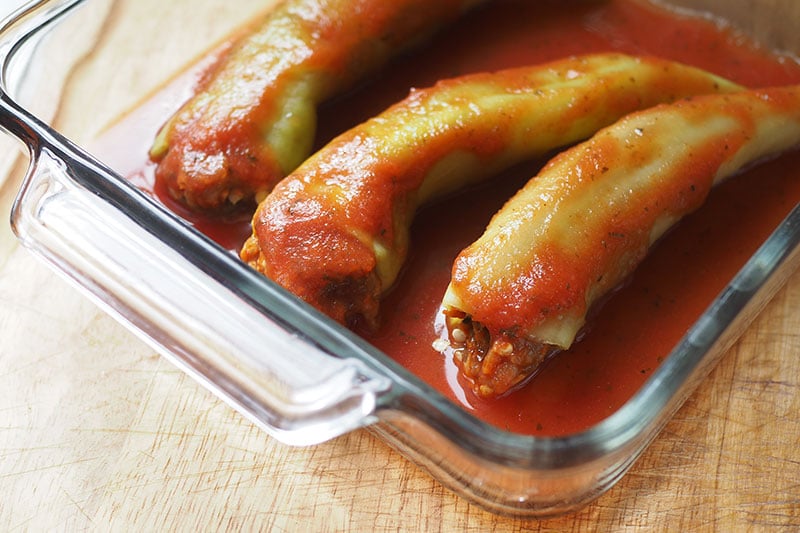 nobunplease.com
meat seasonings combine stuffing adding
Healthy Cheesy Banana Peppers Recipe – Real Advice Gal
madamedeals.com
Bacon And Eggs : Sweet (and Spicy) Banana Peppers
baconandeggs-scifichick.blogspot.com
banana peppers sweet pickled eggs bacon pepper pints
Banana Pepper Recipes: 15 Uber-tasty Entries
cookingchew.com
unlock
Pin On Canning And Preserving
www.pinterest.com
Sauce Magazine – Recipes | Stuffed Banana Peppers, Recipes With Banana
www.pinterest.com
Banana Pepper Recipes: 15 Uber-tasty Entries
cookingchew.com
uber
This Is The Easiest Pickled Banana Peppers Recipe. These Are The Best
www.pinterest.ca
banana peppers pickled recipes recipe easiest these easy savoringthegood dinner sweet stuffed choose board
IMG_3265 | Delicious Pizza Recipes, Stuffed Peppers, Homemade Pickles
www.pinterest.com
pickled oystersandpearls
Banana Pepper Recipes: 15 Uber-tasty Entries
cookingchew.com
banana
Easy Pickled Banana Peppers – The Country Cook
www.thecountrycook.net
banana peppers pickled easy recipes recipe
Easy Pickled Banana Peppers – The Country Cook
www.thecountrycook.net
pickled banana peppers easy recipe pepper pickle hot canning rings pickling make pickles enjoy thecountrycook cook country butter bread docs
Grilled Banana Peppers With Cheese. | Stuffed Banana Peppers, Stuffed
www.pinterest.com.au
grill pepper
Spicy Stuffed Banana Peppers Recipe: How To Make It
www.tasteofhome.com
peppers tasteofhome quinoa sometimes tricky
Hope Studios: Marinated Banana Peppers
hopestudios.blogspot.com
banana peppers marinated
EASY PICKLED BANANA PEPPERS | The Country Cook
www.thecountrycook.net
pickled thecountrycook canning pickling
Countryside Recipes: Fried Banana Peppers
countrysiderecipes.blogspot.com
seeded
Quick Pickled Banana Peppers – Peas And Crayons
peasandcrayons.com
banana peppers pickled recipe quick easy pepper refrigerator recipes store pickle canning skip own make these peasandcrayons peasy zesty choose
Easy pickled banana peppers. Meat seasonings combine stuffing adding. Countryside recipes: fried banana peppers