Banana peppers are an underrated vegetable that can be used in a variety of recipes. One of the best ways to enjoy them is by stuffing them with a delicious, flavorful filling, and baking them until they are golden and crispy. If you're a fan of spicy food, then you'll love this classic stuffed banana pepper recipe. In this post, we'll show you how to create this make this dish step by step.
First, let's take a look at the ingredients you'll need for this recipe. For the filling, you'll need ground beef, cooked rice, diced onion, minced garlic, salt, pepper, and Italian seasoning. For the peppers, you'll need between 12 and 18 banana peppers, depending on their size. You'll also need tomato sauce, which you can either make from scratch or buy from the store.
To start this recipe, preheat your oven to 350 degrees Fahrenheit. Next, wash the banana peppers and cut off the tops. Using a small spoon, remove the seeds and membranes from inside the peppers. Place them in a baking dish and set them aside.
In a large skillet, cook the ground beef over medium heat until it is no longer pink. Drain off any excess grease and add the diced onion and minced garlic. Cook until the onions are translucent, and then add the cooked rice and seasonings. Stir to combine the ingredients and remove the skillet from the heat.
Take a spoon and carefully stuff each pepper with the beef and rice mixture. Pour the tomato sauce over the peppers, making sure to cover them completely. Cover the baking dish with foil and bake it in the oven for 30 minutes.
After 30 minutes, remove the foil from the baking dish and bake the peppers for an additional 10 to 15 minutes, or until they are golden brown and the filling is hot and bubbly. Remove the dish from the oven and allow it to cool before serving.
Now, let's take a closer look at the ingredients and why they're so important to this recipe. The ground beef provides the main protein source for this dish and adds a richness and depth of flavor to the filling. The cooked rice adds texture and flavor, and helps to stretch the filling so that it can be used to stuff more peppers.
The onion and garlic add a savory flavor, while the salt, pepper, and Italian seasoning bring all the flavors together and add the perfect balance of spices. The tomato sauce adds acidity and sweetness, and helps to keep the peppers moist and tender as they bake in the oven.
When it comes to the peppers, you can use any type you like, but we recommend using banana peppers for their mild heat level and sweet flavor. If you prefer a spicier pepper, you can use jalapenos or serranos instead. Just be sure to adjust the amount of filling using the size of the peppers you choose.
When you serve these stuffed banana peppers, be sure to have plenty of napkins on hand, as they can be quite messy to eat. You can serve them as an appetizer or as a main dish, accompanied by a simple salad or roasted vegetables.
In conclusion, this classic stuffed banana pepper recipe is a delicious way to enjoy this versatile vegetable. With just a few simple ingredients, you can create a flavorful and satisfying dish that is perfect for any occasion. So why not give it a try today and impress your family and friends with your cooking skills!
If you are looking for Cheesy Stuffed Banana Peppers (Gluten Free) | cooking ala mel you've came to the right place. We have 35 Pictures about Cheesy Stuffed Banana Peppers (Gluten Free) | cooking ala mel like How to make stuffed banana peppers – Debbiedoos, Cheesy Sausage Stuffed Banana Peppers – Mrs Happy Homemaker and also Bacon Wrapped Cheese Stuffed Banana Peppers. Here you go:
Cheesy Stuffed Banana Peppers (Gluten Free) | Cooking Ala Mel
cookingalamel.com
banana stuffed peppers cheese cheesy recipe recipes gluten pepper ricotta cream easy dip cooking ala mel make favorite choose board
Delicious Stuffed Banana Peppers Recipe – Allrecipes.com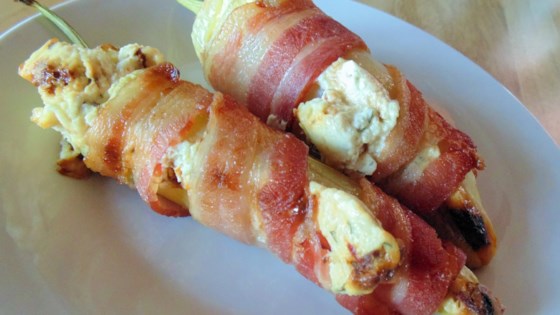 www.allrecipes.com
banana stuffed peppers recipe delicious recipes allrecipes
Stuffed Banana Peppers | Edible Sarasota
ediblesarasota.ediblecommunities.com
banana peppers stuffed recipes recipe
Stuffed Banana Peppers – Chili Pepper Madness
www.chilipeppermadness.com
banana peppers stuffed sliced recipe onto innards lengthwise stuffing seeds baking core sheet them room recipes
Bacon Wrapped Cheese Stuffed Banana Peppers
gatherforbread.com
banana peppers stuffed cheese bacon wrapped recipes sign gatherforbread
Spicy Stuffed Banana Peppers Recipe: How To Make It
www.tasteofhome.com
peppers tasteofhome quinoa sometimes tricky
Stuffed Banana Peppers – Simple Life Mom
simplelifemom.com
stuffed peppers banana them oven into throw want if just
Diners Drive Ins And Dives Stuffed Banana Peppers Recipe – Banana Poster
bananaposter.blogspot.com
peppers diners dives
Mancipes: Canned Banana Peppers Stuffed With Pepperoni
mancipes.blogspot.com
banana peppers canned stuffed pepperoni
Stuffed Banana Peppers | Simple Life Mom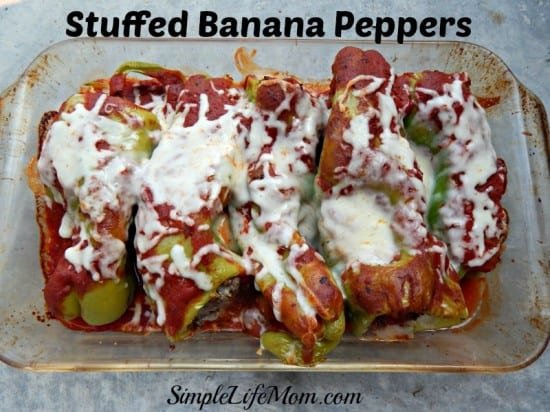 simplelifemom.com
banana
Stuffed Banana Peppers Banana Peppers Slice Length Wise Then Make One
www.pinterest.com
banana peppers stuffed make pepper recipes then hot slice wise length box
Stuffed Banana Peppers – This Ole Mom
thisolemom.com
peppers banana stuffed enjoy
Stuffed Banana Peppers
richjmyliferecipes.blogspot.com
banana peppers stuffed
Stuffed Banana Peppers | RealCajunRecipes.com: La Cuisine De Maw Maw
www.realcajunrecipes.com
banana stuffed peppers pepper bacon wrapped recipe jalapeño iguana sauce mean green made cheese realcajunrecipes
Brilliant Moms: Stuffed Banana Peppers
brilliantmoms.blogspot.com
peppers banana stuffed garden
Dental Health-foods And Nutrition Advice From Altman Dental: Healthy
altmandental.blogspot.com
stuffed banana peppers healthy
Easy Peasy: Bacon Wrapped Stuffed Banana Peppers
easypeas-y.blogspot.com
bacon wrapped peppers banana stuffed foods choose board
Stuffed Banana Pepper Recipe
www.desktopcookbook.com
banana stuffed peppers recipe pepper ricotta cheese italian recipes sausage cream cheeses
Cheesy Sausage Stuffed Banana Peppers – Mrs Happy Homemaker
www.mrshappyhomemaker.com
banana peppers stuffed sausage recipes easy cheesy recipe pepper they incredibly also yummly yes really good mrshappyhomemaker southernbite
Cheesy Sausage Stuffed Banana Peppers – Mrs Happy Homemaker
www.mrshappyhomemaker.com
peppers sausage cheesy mrshappyhomemaker freezer need
Cooking Guide 101: Stuffed Banana Pepper Recipe
cookingguide101.blogspot.com
banana stuffed pepper recipe peppers recipes cheese hot baked wax yellow easy garden cream bacon meals stuff make choose board
Stuffed Baked Banana Peppers – Cooking With Thas – Healthy Recipes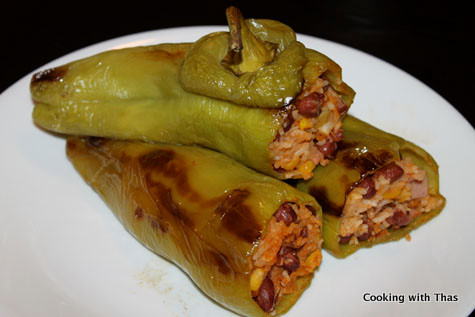 www.thasneen.com
banana stuffed peppers baked thasneen cooking recipes ingredients
Stacey's Journey: STUFFED BANANA PEPPERS
staceysmemories.blogspot.com
stuffed chicken cook add stacey journey
Hickery Holler Farm: Stuffed Banana Peppers
hickeryhollerfarm.blogspot.com
banana stuffed peppers pepper cheese recipes holler hickery farm frozen canning
Stuffed Banana Peppers – Chili Pepper Madness
www.chilipeppermadness.com
banana stuffed peppers chili spicy recipes pepper recipe hot flakes
Stuffed Banana Peppers
richjmyliferecipes.blogspot.com
peppers stuffed banana oven
Stuffed Banana Peppers Go Go Go Gourmet
www.gogogogourmet.com
peppers recipe gogogogourmet
How To Make Stuffed Banana Peppers – Debbiedoos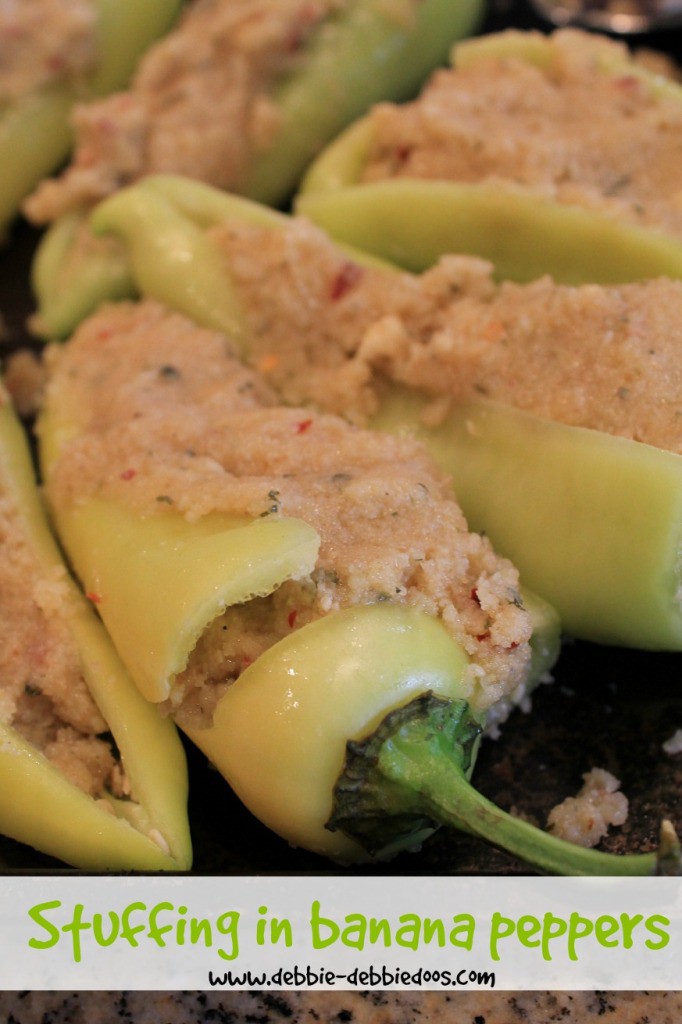 www.debbie-debbiedoos.com
debbiedoos stuffed
Jancey's Cooking Corner: Stuffed Banana Peppers
janceys.blogspot.com
banana stuffed peppers corner cooking courtesy
Stuffed Baked Banana Peppers – Cooking With Thas – Healthy Recipes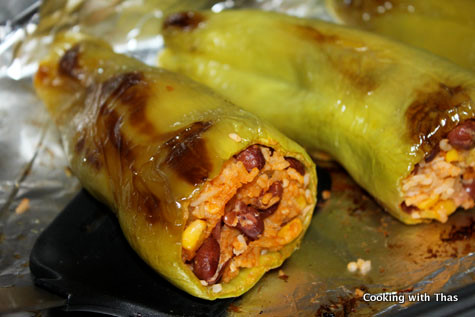 www.thasneen.com
banana peppers stuffed baked recipes thasneen cooking em gobbled
Nalls' Kitchen: Stuffed Sweet Banana Peppers
cropsharerecipes.blogspot.com
peppers banana sweet stuffed nalls kitchen
Stuffed Banana Peppers Recipe – Food.com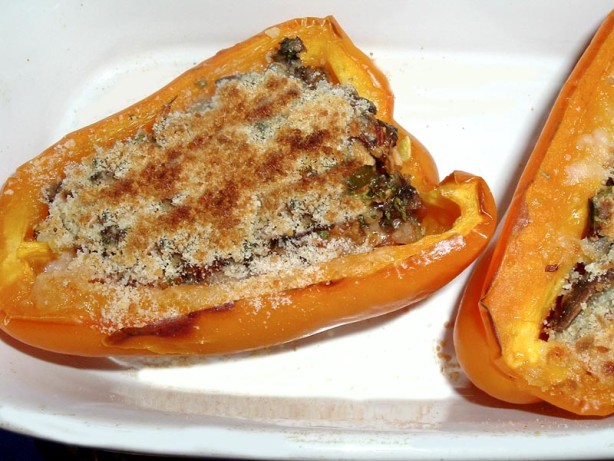 www.food.com
banana peppers stuffed food recipe bergy recipes
Bacon Wrapped Cheese Stuffed Banana Peppers
gatherforbread.com
stuffed peppers banana cheese cream goodness oh bacon wrapped
Bacon Wrapped Cheese Stuffed Banana Peppers
gatherforbread.com
banana peppers stuffed cheese bacon wrapped mild season they so
5 Ingredient Stuffed Banana Peppers – Get Healthy U
gethealthyu.com
banana stuffed peppers recipe
Jancey's cooking corner: stuffed banana peppers. Banana stuffed peppers baked thasneen cooking recipes ingredients. Stuffed baked banana peppers